Meet your doctor
Carmen

Rodriguez

,

MD

Obstetrics and Gynecology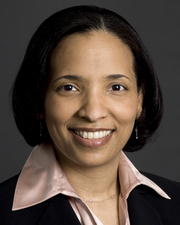 About your doctor
Board certifications
Obstetrics and Gynecology - American Board of Obstetrics and Gynecology
Professional & Academic detail
Affiliations:
Long Island Jewish Medical Center
North Shore University Hospital
Academic titles

Clinical Assistant Professor, Hofstra North Shore-LIJ School of Medicine

Medical school

SUNY Stony Brook School of Medicine

Residencies

Nassau University Medical Center
Insurance providers/plans accepted
Aetna Health Insurance

Aetna Choice POS
Aetna Choice POS II
Aetna Health Network Only
Aetna Health Network Option
Aetna Limited Benefits Insurance Plan (PPO)
Aetna Medicare Plan (HMO)
Aetna Medicare Plan (HMO) Open Access
Aetna Medicare Plan (PPO)
Aetna Open Access Elect Choice
Aetna Open Access HMO
Aetna Open Access Managed Choice
Aetna Select
Aetna Voluntary Group Medical Plan (indemnity plan)
Elect Choice
HMO
Managed Choice POS
Open Access Aetna Select
Open Choice PPO
Quality Point-of-Service (QPOS)
Signature Administrator's Plan
Traditional Choice
Affinity Health Plan

Child Health Plus
Medicaid
Medicare Advantage
Affinity Health Plan (Exchange)

Affinity Essential American Indian
Affinity Essential Bronze
Affinity Essential Catastrophic
Affinity Essential Gold
Affinity Essential Platinum
Affinity Essential Silver
CareConnect Health Plan

CareConnect Bronze
CareConnect Bronze H S A 70%
CareConnect Catastrophic
CareConnect Gold
CareConnect Large EPO
CareConnect Platinum
CareConnect Silver
CareConnect Silver Cost Share
CareConnect Tradional Gold 20/40
CIGNA Healthcare

Cigna Choice Fund Open Access Plus
Global Health Benefits
GWH-Cigna
GWH-Cigna Open Access Plus
Indemnity
Managed Care Plans: HMO or POS Open Access
Managed Care Plans: LocalPlus
Managed Care Plans: Network Open Access
Managed Care Plans: Open Access Plus
Managed Care Plans: Primary Care Physicians HMO or POS
Managed Care Plans: Primary Care Physicians Network
PPO or EPO Plans
Shared Administration OAP
Shared Administration PPO
Strategic Alliance
Elderplan

Elderplan Advantage for Nursing Home Residents HMO SNP
Elderplan Classic Zero Premium HMO
Elderplan Extra Help HMO
Elderplan for Medicaid Beneficiaries HMO SNP
Elderplan Medicaid Advantage HMO SNP
EmblemHealth (Exchange)

Select Care Basic HMO
Select Care Bronze D HMO
Select Care Bronze HMO
Select Care Gold D HMO
Select Care Gold HMO
Select Care HD 6300 Bronze
Select Care Healthy NY HMO Gold
Select Care HMO 35/55 Silver
Select Care HMO 40/60 Gold
Select Care Platinum D HMO
Select Care Platinum HMO
Select Care Platinum POS
Select Care Silver D HMO
Select Care Silver HMO
EmblemHealth (GHI)

ConsumerDirect EPO
GHI Alliance 365 Day Hospital
GHI Alliance Value Plan
GHI Brooklyn Healthworks Max
GHI Brooklyn Healthworks Total
GHI City of NY Health Benefits Program
GHI EPO/PPO
GHI EPO/PPO HSA
GHI EPO/PPO Share
GHI Flex Select/EPO Hospital Benefits PPO
GHI Medicare Choice PPO
GHI Medicare Dual Eligile (PPO SNP)
GHI Network Access PPO
GHI Small Business Advantage Plan
HMO Plans
InBalance EPO
Medicare Group Access (PPO)
EmblemHealth (HIP)

EmblemHealth CompreHealth EPO
EmblemHealth CompreHealth HMO
EmblemHealth EPO/PPO
Family Health Plus
Family Health Plus R
HIP Access I & II Plans (VYTRA HMO)
HIP Choice Plus Direct Pay POS
HIP Classic Network HMO
HIP HMO Direct Pay
HIP Medicaid
HIP Medicaid R
HIP PPO Self
HIP Premium Network EPO/PPO
HIP Premium Network HMO/POS
HIP Prime Child Health Plus HIP KID
HIP Prime Network EPO/PPO
HIP Prime Network HMO/POS
HIP Select EPO Plans
HIP Select PPO Plans
HIP SmartStart Network for EPO
HIP VIP Essential HMO
HIP VIP Medicare Access
HIP VIP Medicare Advantage
Medicare Dual Eligile (PPO SNP)
Medicare VIP Essential (HMO)
Medicare VIP Premier (HMO) Group
Vytra / HIP HMO Access I & II Plans
Vytra / HMO
Vytra / SmartStart
Empire Blue Cross Blue Shield

Child Health Plus
Direct HMO
Direct Pay HMO
Direct Pay HMO/POS
Direct POS
DirectShare
Empire Prism EPO
Empire Prism PPO
Empire Total Blue
EPO
Healthy New York
HMO
MediBlue
MediBlue
MediBlueSMSmartValue Plus
PPO
Empire Blue Cross Blue Shield (Exchange)

Bronze Direct Access
Bronze Guided Access
Core Direct Access
Core Guided Access
Essential Direct Access
Essential Guided Access
Gold Direct Access
Gold Guided Access
Platinum Direct Access
Platinum Guided Access
Preferred Direct Access
Preferred Guided Access
Premier Guided Access
Premiere Direct Access
Silver Direct Access
Silver Guided Access
Fidelis Care

Child Health Plus
Family Health Plus
Fidelis Dual Advantage
Fidelis Dual Advantage Flex
Fidelis Medicare Advantage $0 Premium HMO Plan
Fidelis Medicare Advantage Flex Plan HMO-POS
Fidelis Medicare Advantage Without RX HMO-POS Plan
Medicaid
Fidelis Care (Exchange)

NY State of Health (Exchange)
Health Net Federal Services

Tricare Program North Region
Healthfirst

Child Health Plus
Healthfirst 65 Plus Plan HMO
Healthfirst AssuredCare HMO SNP
Healthfirst CompleteCare HMO SNP
Healthfirst Coordinated Benefits Plan HMO
Healthfirst Increased Benefits Plan HMO
Healthfirst Life Improvement Plan HMO SNP
Medicaid
Healthfirst (Exchange)

Bronze Leaf Plan
Gold Leaf Plan
Green Leaf Plan
Platinum Leaf Plan
Silver Leaf Plan
HealthPlus Amerigroup

Child Health Plus
Health Plus Medicare Advantage
Medicaid
Medicaid Advantage
Medicaid Advantage Plus
HealthSmart

World Trade Center Program only
Liberty Health Advantage

Dual Power HMO SNP
Preferred Choice HMO
MagnaCare

MagnaCare
MagnaCare Access
MagnaCare Backstretch Employee Services Team (B.E.S.T.)
MagnaCare Client List ASO/PPO
MagnaCare National Access
MagnaCare Perferred PPO
MagnaCare Standard PPO
MultiPlan Inc.

BeechStreet
MultiPlan
PHCS
Oscar Health Insurance

Bronze Edge Plan
Bronze Edge+ Plan
Bronze Plan
Gold Edge Plan
Gold Plan
Platinum Edge Plan
Platinum Plan
Secure/Catastrophic Plan
Silver Edge Plan
Silver Edge+ Plan
Silver Plan
UnitedHealthcare (Community Plan)

Family Health Plus
UnitedHealthcare Community Plan
UnitedHealthcare (Exchange)

UnitedHealthcare Bronze Compass $3,000
UnitedHealthcare Catastrophic Compass $6,600
UnitedHealthcare Gold Compass $1,000
UnitedHealthcare Gold Compass $600
UnitedHealthcare Platinum Compass
UnitedHealthcare Silver Compass $1,750
UnitedHealthcare Silver Compass $2,000
UnitedHealthcare Silver Compass HSA
UnitedHealthcare Silver Compass HSA $1,750
UnitedHealthcare Silver Compass HSA $250
UnitedHealthcare (Oxford)

AARP Medicare Complete Essential H
AARP Medicare Complete HMO Plan 2i
AARP Medicare Complete HMO Plan i
AARP Medicare Complete Mosaic H
AARP Medicare Complete Plan I
Exchange
Freedom Plan
Liberty PlanSM
Liberty PlanSM
Liberty PlanSM
LibertySM
Oxford
Oxford
Oxford
Oxford Bronze NY Standard EPO
Oxford Gold NY Standard EPO
Oxford Platinum NY Standard EPO
Oxford Platinum NY Standard PPO
Oxford Silver NY Standard EPO
Oxford Silver NY Standard PPO
Primary AdvantageSM
WellCare

Child Health Plus
Family Health Plus
Healthy Choice
Wellcare Access
Wellcare Choice
Wellcare Rx
(516) 365-2100
Make an appointment
800 Community Drive
Ste. 302
Manhasset, NY 11030
Insurance Information
Don't be surprised.
Learn how you can avoid unanticipated medical bills.