Meet your doctor
Sarah

Schaffer

,

PhD

Psychology
Practice locations:
Cushing Neuroscience Institute - Epilepsy Department


611 Northern Blvd




Great Neck

,

NY

11021


Get Directions

Accepting new patients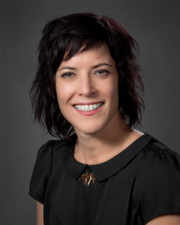 About your doctor
Professional & Academic detail
Affiliations:
Long Island Jewish Medical Center
North Shore University Hospital
The Zucker Hillside Hospital
Medical school

Pacific Graduate School of Psychology

Fellowships

New York University Comprehensive Epilepsy Center
Insurance providers/plans accepted
Aetna Health Insurance

Aetna Choice POS
Aetna Choice POS II
Aetna Health Network Only
Aetna Health Network Option
Aetna Limited Benefits Insurance Plan (PPO)
Aetna Medicare Plan (HMO)
Aetna Medicare Plan (HMO) Open Access
Aetna Medicare Plan (PPO)
Aetna Open Access Elect Choice
Aetna Open Access HMO
Aetna Open Access Managed Choice
Aetna Select
Aetna Voluntary Group Medical Plan (indemnity plan)
Elect Choice
HMO
Managed Choice POS
Open Access Aetna Select
Open Choice PPO
Quality Point-of-Service (QPOS)
Signature Administrator's Plan
Traditional Choice
CareConnect Health Plan

CareConnect Bronze
CareConnect Bronze H S A 70%
CareConnect Catastrophic
CareConnect Gold
CareConnect Large EPO
CareConnect Platinum
CareConnect Silver
CareConnect Silver Cost Share
CareConnect Tradional Gold 20/40
Elderplan

Elderplan Advantage for Nursing Home Residents HMO SNP
Elderplan Classic Zero Premium HMO
Elderplan Extra Help HMO
Elderplan for Medicaid Beneficiaries HMO SNP
Elderplan Medicaid Advantage HMO SNP
Health Net Federal Services

Tricare Program North Region
Healthfirst

Child Health Plus
Healthfirst 65 Plus Plan HMO
Healthfirst AssuredCare HMO SNP
Healthfirst CompleteCare HMO SNP
Healthfirst Coordinated Benefits Plan HMO
Healthfirst Increased Benefits Plan HMO
Healthfirst Life Improvement Plan HMO SNP
Medicaid
Healthfirst (Exchange)

Bronze Leaf Plan
Gold Leaf Plan
Green Leaf Plan
Platinum Leaf Plan
Silver Leaf Plan
HealthSmart

World Trade Center Program only
Liberty Health Advantage

Dual Power HMO SNP
Preferred Choice HMO
MagnaCare

MagnaCare
MagnaCare Access
MagnaCare Backstretch Employee Services Team (B.E.S.T.)
MagnaCare Client List ASO/PPO
MagnaCare National Access
MagnaCare Perferred PPO
MagnaCare Standard PPO
Oscar Health Insurance

Bronze Edge Plan
Bronze Edge+ Plan
Bronze Plan
Gold Edge Plan
Gold Plan
Platinum Edge Plan
Platinum Plan
Secure/Catastrophic Plan
Silver Edge Plan
Silver Edge+ Plan
Silver Plan
(516) 325-7000
Make an appointment
Cushing Neuroscience Institute - Epilepsy Department
611 Northern Blvd
Suite 150
Great Neck, NY 11021
1 additional locations in:
Manhasset
Insurance Information
Don't be surprised.
Learn how you can avoid unanticipated medical bills.