Meet your doctor
Nicholas
Sgaglione
, MD
a
North Shore-LIJ Medical Group

physician

Orthopaedic Surgery, Sports Medicine
Overall Patient Satisfaction Score

:
Practice locations:
University Orthopaedics Associates at Great Neck


611 Northern Boulevard




Great Neck

,

NY

11021


Get Directions

Accepting new patients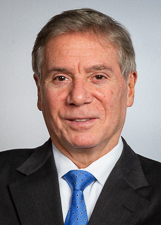 About your doctor
Male
26 years in practice
Fluent in English
Board certifications
Orthopaedics - American Board of Orthopaedic Surgery
Dr. Nicholas Sgaglione is Professor and Chair of the Department of Orthopaedic Surgery at North Shore Long Island Jewish Medical Center and at the Hofstra University North Shore-LIJ Medical School and has been in clinical practice for 26 years in Great Neck, New York. He graduated from the Mount Sinai School of Medicine, where he also completed a surgical internship. He completed his residency in orthopaedic surgery at the Hospital for Special Surgery in New York and a fellowship in sports medicine at the Southern California Orthopaedic Institute in Los Angeles. He also serves as the Senior Vice President for Orthopaedics for the North Shore Long Island Jewish Health System and Executive Director of the North Shore-LIJ Orthopaedic Institute.
Dr. Sgaglione was elected president of the Arthroscopy Association of North America for 2012-2013 and has served on its Board of Directors since 2008. He was elected to the American Orthopaedic Association in 2006 and currently is a trustee of the AANA Education Foundation and Association Member Representative for the Orthopaedic Learning Center in Rosemont, Illinois. He is an active member of the American Orthopaedic Association, American Academy of Orthopaedic Surgeons, American Orthopaedic Society of Sports Medicine and International Cartilage Repair Society. Dr. Sgaglione serves on the Board of Trustees of the Arthroscopy Journal as well as the editorial board of several medical journals and is the author of three textbooks and 75 published articles and chapters on arthrosocpy, minimally invasive surgery and knee, shoulder and cartilage surgery.
Dr. Sgaglione has been a national and international clinical leader and educator specializing in sports medicine, particularly knee, shoulder and elbow problems and arthroscopic and reconstructive surgery including knee and shoulder replacement surgery and cartilage transplantation and joint preservation and biorestoration. Dr. Sgaglione currently practices sports medicine and has served as the orthopaedic consultant for the United States Ski Team, US PGA and for numerous Long Island High Schools. He has served as the team orthopaedist for the United States Merchant Marine Academy for the past 24 years. More recently he has served as the team orthopaedist for the Major League Lacrosse New York Lizards. He is listed and recognized in Best Doctors of New York and Best Doctors of America since 2007.
Professional & Academic detail
Affiliations:
North Shore University Hospital
Administrative titles

Chairman of Orthopaedic Surgery - Research & Education, North Shore University Hospital

Academic titles

Professor, Hofstra North Shore-LIJ School of Medicine

Medical school

Mount Sinai School of Medicine

Residencies

Hospital for Special Surgery

Fellowships

Southern California Orthopaedic Institute
Insurance providers/plans accepted
Aetna Health Insurance

Aetna Choice POS
Aetna Choice POS II
Aetna Health Network Only
Aetna Health Network Option
Aetna Limited Benefits Insurance Plan (PPO)
Aetna Medicare Plan (HMO)
Aetna Medicare Plan (HMO) Open Access
Aetna Medicare Plan (PPO)
Aetna Open Access Elect Choice
Aetna Open Access HMO
Aetna Open Access Managed Choice
Aetna Select
Aetna Voluntary Group Medical Plan (indemnity plan)
Elect Choice
HMO
Managed Choice POS
Open Access Aetna Select
Open Choice PPO
Quality Point-of-Service (QPOS)
Signature Administrator's Plan
Traditional Choice
CareConnect Health Plan

CareConnect Bronze
CareConnect Bronze H S A 70%
CareConnect Catastrophic
CareConnect Gold
CareConnect Large EPO
CareConnect Platinum
CareConnect Silver
CareConnect Silver Cost Share
CareConnect Tradional Gold 20/40
CIGNA Healthcare

Cigna Choice Fund Open Access Plus
Global Health Benefits
GWH-Cigna
GWH-Cigna Open Access Plus
Indemnity
Managed Care Plans: HMO or POS Open Access
Managed Care Plans: LocalPlus
Managed Care Plans: Network Open Access
Managed Care Plans: Open Access Plus
Managed Care Plans: Primary Care Physicians HMO or POS
Managed Care Plans: Primary Care Physicians Network
PPO or EPO Plans
Shared Administration OAP
Shared Administration PPO
Strategic Alliance
Elderplan

Elderplan Advantage for Nursing Home Residents HMO SNP
Elderplan Classic Zero Premium HMO
Elderplan Extra Help HMO
Elderplan for Medicaid Beneficiaries HMO SNP
Elderplan Medicaid Advantage HMO SNP
Empire Blue Cross Blue Shield

Child Health Plus
Direct HMO
Direct Pay HMO
Direct Pay HMO/POS
Direct POS
DirectShare
Empire Prism EPO
Empire Prism PPO
Empire Total Blue
EPO
Healthy New York
HMO
MediBlue
MediBlue
MediBlueSMSmartValue Plus
PPO
Empire Blue Cross Blue Shield (Exchange)

Bronze Direct Access
Bronze Guided Access
Core Direct Access
Core Guided Access
Essential Direct Access
Essential Guided Access
Gold Direct Access
Gold Guided Access
Platinum Direct Access
Platinum Guided Access
Preferred Direct Access
Preferred Guided Access
Premier Guided Access
Premiere Direct Access
Silver Direct Access
Silver Guided Access
Health Net Federal Services

Tricare Program North Region
HealthSmart

World Trade Center Program only
Liberty Health Advantage

Dual Power HMO SNP
Preferred Choice HMO
MagnaCare

MagnaCare
MagnaCare Access
MagnaCare Backstretch Employee Services Team (B.E.S.T.)
MagnaCare Client List ASO/PPO
MagnaCare National Access
MagnaCare Perferred PPO
MagnaCare Standard PPO
MultiPlan Inc.

BeechStreet
MultiPlan
PHCS
Oscar Health Insurance

Bronze Edge Plan
Bronze Edge+ Plan
Bronze Plan
Gold Edge Plan
Gold Plan
Platinum Edge Plan
Platinum Plan
Secure/Catastrophic Plan
Silver Edge Plan
Silver Edge+ Plan
Silver Plan
UnitedHealthcare (Exchange)

UnitedHealthcare Bronze Compass $3,000
UnitedHealthcare Catastrophic Compass $6,600
UnitedHealthcare Gold Compass $1,000
UnitedHealthcare Gold Compass $600
UnitedHealthcare Platinum Compass
UnitedHealthcare Silver Compass $1,750
UnitedHealthcare Silver Compass $2,000
UnitedHealthcare Silver Compass HSA
UnitedHealthcare Silver Compass HSA $1,750
UnitedHealthcare Silver Compass HSA $250
UnitedHealthcare (Oxford)

AARP Medicare Complete Essential H
AARP Medicare Complete HMO Plan 2i
AARP Medicare Complete HMO Plan i
AARP Medicare Complete Mosaic H
AARP Medicare Complete Plan I
Exchange
Freedom Plan
Liberty PlanSM
Liberty PlanSM
Liberty PlanSM
LibertySM
Oxford
Oxford
Oxford
Oxford Bronze NY Standard EPO
Oxford Gold NY Standard EPO
Oxford Platinum NY Standard EPO
Oxford Platinum NY Standard PPO
Oxford Silver NY Standard EPO
Oxford Silver NY Standard PPO
Primary AdvantageSM
US Family Health Plan

Tricare Prime Program PPO
WellCare

Child Health Plus
Family Health Plus
Healthy Choice
Wellcare Access
Wellcare Choice
Wellcare Rx
Physician ratings
The North Shore-LIJ Medical Group is improving the patient experience by displaying physician ratings and reviews. Learn more.
---
---
Patient comments
Patient comments are gathered from the Press Ganey Patient Satisfaction Survey. Comments are displayed in their entirety and are anonymous for patient privacy.
(516) 723-2663
Make an appointment
University Orthopaedics Associates at Great Neck
611 Northern Boulevard
Suite 200
Great Neck, NY 11021
Insurance Information
Don't be surprised.
Learn how you can avoid unanticipated medical bills.