Meet your doctor
Lewis
Lane
, MD
a
North Shore-LIJ Medical Group

physician

Orthopaedic Surgery, Surgery of the Hand
Overall Patient Satisfaction Score

:
Practice locations:
University Orthopaedic Associates


611 Northern Boulevard




Great Neck

,

NY

11021


Get Directions

Accepting new patients
Univeristy Orthopaedic Associates at East Meadow


801 Merrick Avenue




East Meadow

,

NY

11554


Get Directions

Accepting new patients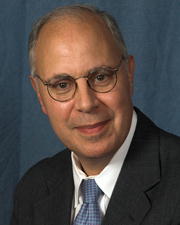 About your doctor
Male
35 years in practice
Fluent in English
Board certifications
Orthopaedic Surgery - American Board of Orthopaedic Surgery
Surgery of the Hand - American Board of Orthopaedic Surgery/Hand Surgery
My clinical practice is confined to Surgery of the Hand. I joined the medical staff of NSUH in 1980, when I entered practice, and have combined clinical hand surgery with teaching and research ever since. In 1995 I joined the medical staff at LIJMC. In 2011 I left private practice to join the fulltime NSUH-LIJMC Department of Orthopaedic Surgery as Program Director. Currently I treat patients with a broad range of hand problems from arthritis and deformity to congenital. I have expertise in reconstruction of patients with arthritis, paralysis, tendon ruptures, as well as treating acute sports injuries. I treat common hand/wrist problems such as: carpal tunnel syndrome, tendinitis, Dupuytren's Disease, trigger finger, and benign tumors.
I have been active in national and regional professional organizations, having served on more than 20 committees of the American Society for Surgery of the Hand and the American Academy of Orthopaedic Surgery. Currently, I am on the ASSH annual meeting program committee, scientific exhibits committee, and Resident and Fellow Annual Meeting Committee. I was an officer of the NY Society for Surgery of the Hand, between 1996 and 2000, serving as President in my final year as an officer. I am involved in the Hofstra North Shore-LIJ SOM in many roles, currently on the Admissions Committee (non-core), as a Departmental Advisor to medical students interested in Orthopaedic Surgery, teaching extremities in Structure, as an Officer of the Faculty Council, and as serving as an "Uber-Mentor" in the Mentoring and Professionalism-In Training initiative. In addition to having a supervisory role overseeing research projects in the Department of Orthopaedic Surgery, I have been personally involved in clinical and basic science research, with currently ongoing projects on trigger finger and 3D bioprinting for osteocartilaginous defects. In regard to my outside academic activity, I have more than 30 peer review publications and over 150 podium presentations or faculty presentations at national or international courses and meetings. In respect to patient care I was recognized with an Arnold P. Gold Foundation Gold DOC award in 2015. I have been listed yearly in Castle Connelly's Best Doctors since 1998 and have received annual Patient Choice awards since 2010.
Professional & Academic detail
Affiliations:
Long Island Jewish Medical Center
North Shore University Hospital
Academic titles

Professor, Hofstra North Shore-LIJ School of Medicine

Medical school

Columbia Univ College of Physicians and Surgeons

Residencies

Hospital for Special Surgery

Fellowships

Mount Sinai St Lukes-Roosevelt Hospital Center
Insurance providers/plans accepted
Aetna Health Insurance

Aetna Choice POS
Aetna Choice POS II
Aetna Health Network Only
Aetna Health Network Option
Aetna Limited Benefits Insurance Plan (PPO)
Aetna Medicare Plan (HMO)
Aetna Medicare Plan (HMO) Open Access
Aetna Medicare Plan (PPO)
Aetna Open Access Elect Choice
Aetna Open Access HMO
Aetna Open Access Managed Choice
Aetna Select
Aetna Voluntary Group Medical Plan (indemnity plan)
Elect Choice
HMO
Managed Choice POS
Open Access Aetna Select
Open Choice PPO
Quality Point-of-Service (QPOS)
Signature Administrator's Plan
Traditional Choice
CareConnect Health Plan

CareConnect Bronze
CareConnect Bronze H S A 70%
CareConnect Catastrophic
CareConnect Gold
CareConnect Large EPO
CareConnect Platinum
CareConnect Silver
CareConnect Silver Cost Share
CareConnect Tradional Gold 20/40
Elderplan

Elderplan Advantage for Nursing Home Residents HMO SNP
Elderplan Classic Zero Premium HMO
Elderplan Extra Help HMO
Elderplan for Medicaid Beneficiaries HMO SNP
Elderplan Medicaid Advantage HMO SNP
Empire Blue Cross Blue Shield

Child Health Plus
Direct HMO
Direct Pay HMO
Direct Pay HMO/POS
Direct POS
DirectShare
Empire Prism EPO
Empire Prism PPO
Empire Total Blue
EPO
Healthy New York
HMO
MediBlue
MediBlue
MediBlueSMSmartValue Plus
PPO
Empire Blue Cross Blue Shield (Exchange)

Bronze Direct Access
Bronze Guided Access
Core Direct Access
Core Guided Access
Essential Direct Access
Essential Guided Access
Gold Direct Access
Gold Guided Access
Platinum Direct Access
Platinum Guided Access
Preferred Direct Access
Preferred Guided Access
Premier Guided Access
Premiere Direct Access
Silver Direct Access
Silver Guided Access
HealthSmart

World Trade Center Program only
MagnaCare

MagnaCare
MagnaCare Access
MagnaCare Backstretch Employee Services Team (B.E.S.T.)
MagnaCare Client List ASO/PPO
MagnaCare National Access
MagnaCare Perferred PPO
MagnaCare Standard PPO
Oscar Health Insurance

Bronze Edge Plan
Bronze Edge+ Plan
Bronze Plan
Gold Edge Plan
Gold Plan
Platinum Edge Plan
Platinum Plan
Secure/Catastrophic Plan
Silver Edge Plan
Silver Edge+ Plan
Silver Plan
UnitedHealthcare (Exchange)

UnitedHealthcare Bronze Compass $3,000
UnitedHealthcare Catastrophic Compass $6,600
UnitedHealthcare Gold Compass $1,000
UnitedHealthcare Gold Compass $600
UnitedHealthcare Platinum Compass
UnitedHealthcare Silver Compass $1,750
UnitedHealthcare Silver Compass $2,000
UnitedHealthcare Silver Compass HSA
UnitedHealthcare Silver Compass HSA $1,750
UnitedHealthcare Silver Compass HSA $250
UnitedHealthcare (Oxford)

AARP Medicare Complete Essential H
AARP Medicare Complete HMO Plan 2i
AARP Medicare Complete HMO Plan i
AARP Medicare Complete Mosaic H
AARP Medicare Complete Plan I
Exchange
Freedom Plan
Liberty PlanSM
Liberty PlanSM
Liberty PlanSM
LibertySM
Oxford
Oxford
Oxford
Oxford Bronze NY Standard EPO
Oxford Gold NY Standard EPO
Oxford Platinum NY Standard EPO
Oxford Platinum NY Standard PPO
Oxford Silver NY Standard EPO
Oxford Silver NY Standard PPO
Primary AdvantageSM
US Family Health Plan

Tricare Prime Program PPO
Patient ratings & comments
Physician ratings
The North Shore-LIJ Medical Group is improving the patient experience by displaying physician ratings and reviews. Learn more.
---
---
Patient comments
Patient comments are gathered from the Press Ganey Patient Satisfaction Survey. Comments are displayed in their entirety and are anonymous for patient privacy.
(516) 723-2663
Make an appointment
University Orthopaedic Associates
611 Northern Boulevard
Suite 200
Great Neck, NY 11021
1 additional locations in:
East Meadow
Insurance Information
Don't be surprised.
Learn how you can avoid unanticipated medical bills.