Meet your doctor
Karen
Kostroff
, MD
a
North Shore-LIJ Medical Group

physician

Surgical Oncology
Overall Patient Satisfaction Score

: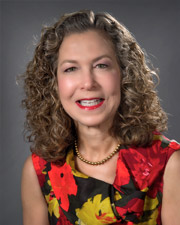 About your doctor
Female
30 years in practice
Fluent in English
Professional & Academic detail
Affiliations:
Long Island Jewish Medical Center
North Shore University Hospital
Academic titles

Clinical Assistant Professor, Hofstra North Shore-LIJ School of Medicine

Medical school

Boston University School of Medicine

Residencies

New York Hospital Weill Cornell Medical Center

Fellowships

Brigham & Womens Hospital
Insurance providers/plans accepted
CareConnect Health Plan

CareConnect Bronze
CareConnect Bronze H S A 70%
CareConnect Catastrophic
CareConnect Gold
CareConnect Large EPO
CareConnect Platinum
CareConnect Silver
CareConnect Silver Cost Share
CareConnect Tradional Gold 20/40
HealthSmart

World Trade Center Program only
Oscar Health Insurance

Bronze Edge Plan
Bronze Edge+ Plan
Bronze Plan
Gold Edge Plan
Gold Plan
Platinum Edge Plan
Platinum Plan
Secure/Catastrophic Plan
Silver Edge Plan
Silver Edge+ Plan
Silver Plan
Physician ratings
The North Shore-LIJ Medical Group is improving the patient experience by displaying physician ratings and reviews. Learn more.
---
---
Patient comments
Patient comments are gathered from the Press Ganey Patient Satisfaction Survey. Comments are displayed in their entirety and are anonymous for patient privacy.
(516) 775-7676
Make an appointment
2001 Marcus Avenue
Suite W270
New Hyde Park, NY 11042
Insurance Information
Don't be surprised.
Learn how you can avoid unanticipated medical bills.